Printing with Aluminium Tape
Demonstration
video
working with a small portable press an Xcut Xpress. Printing from plates created from found items and aluminium tape.
Although I didn't use it in this video - seaweed is great to use under aluminium tape - but it must be dry!
Enjoy printing but please ensure you are aware of any risks, especially working with plants that may be prickly or contain toxins or irritants. Children/ young people must be supervised at all times. I cannot accept liability for any loss, damage or injury connected to these activities.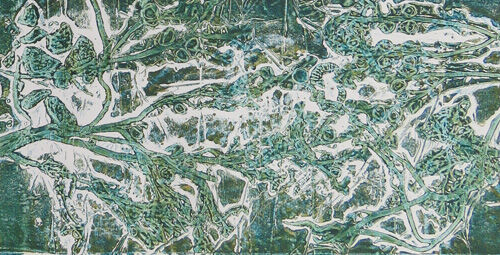 28/08/2020